---
---
Worst Contracts from Free Agency!
There was a lot of money swung around during the first few days of the free-agent market opening and there were a lot of bad contracts handed out, but which were the worst?
CB Trae Waynes
This might just be the worst contract from all of free agency, Trae Waynes went from the Minnesota Vikings to the Cincinnati Bengals. The deal is for three years and a staggering $42 million, but only $15 million guaranteed. The Vikings have spent the last few years trying to hide Waynes behind Rhodes when he was an elite corner and two other corners. It seems ridiculous to be handing $14 million per year to this player when the Chargers got Chris Harris for $10 million and an elite corner gets in the $16 million range. There's no chance Waynes lives up to this contract and it wouldn't surprise me if he's cut next year and the Bengals take $10 million in dead money to see the back of him.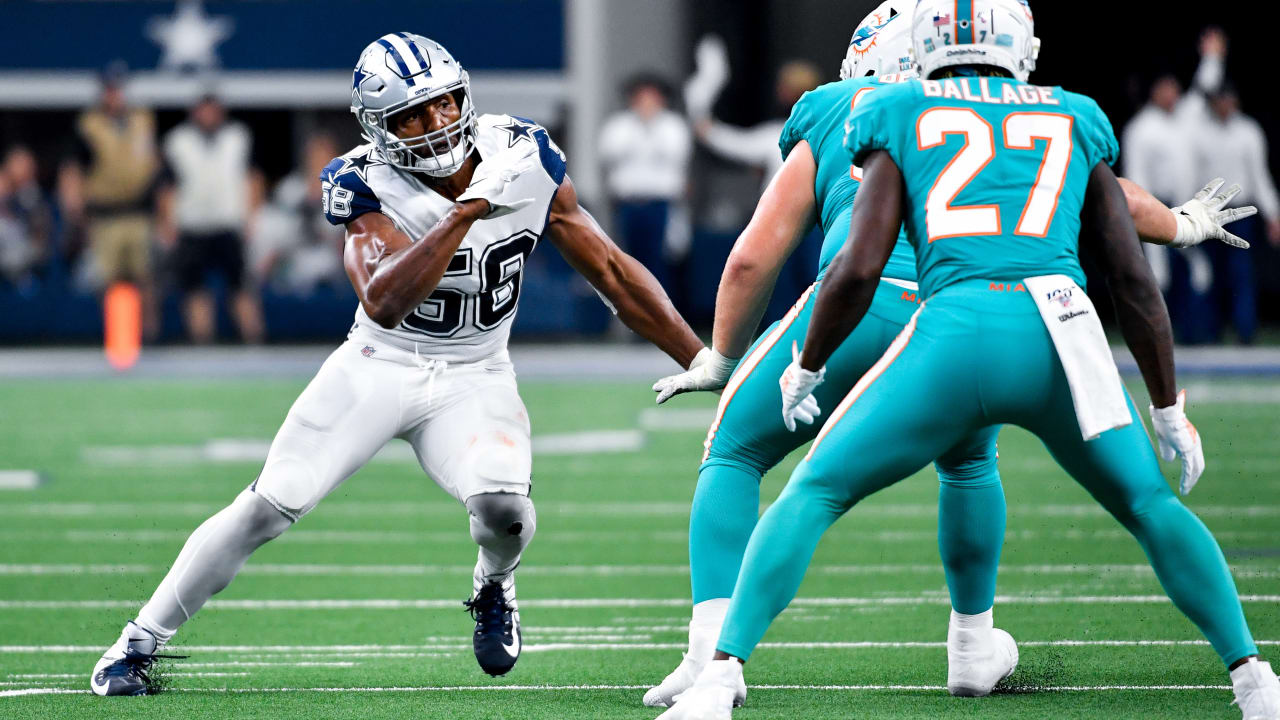 DE Robert Quinn
While Quinn had a nice bounceback season for the Cowboys after a few years of back injuries and inconsistent play, he is now 29-years-old. The Chicago Bears decided to hand him a five-year deal worth up to $70 million with $30 million of it guaranteed. That's close to $200 million invested in two players for their defensive line, this contract could hamper them down the road. The deal will take Quinn up to age-34 and back injuries have a habit of returning while getting worse as players get older. However, if Quinn manages to stay healthy, the Bears could have a fearsome pass-rushing duo.
GH Raffle
£2.00
901 tickets remaining
LB Jamie Collins
After performing well under Bill Belichick once again after a few bad years with the Browns, Collins has once again cashed-in with a three-year $30 million contract with the Detroit Lions and Matt Patricia. While he probably has a better chance of succeeding with Patricia knowing his skill set and how he could fit into his defence, the risk isn't worth it. They handed him $18 million guaranteed which is a lot for a guy who doesn't seem to shine outside of New England but definitely has the raw talent. At age-29 it'll be interesting to see if his former defensive coordinator can make the most out of him for $10 million per year.
DE Dante Fowler
While Fowler played extremely well in 2019 next to the monster that is Aaron Donald, he had just 14 sacks in his 39 games with the Jags along an imposing defensive line. If his season last year with the Rams was a sign of things to come, then the three-year $45 million deal will look like a bargain for the Falcons. He isn't alone on that line with Grady Jarrett commanding the middle, but he isn't Aaron Donald and Fowler will have a lot more help sliding in his direction in Atlanta. The pass rusher market has risen and $15 million per year is what you'll pay for sub-par pass rushing with upside these days.
Tackle George Fant and Halapoulivaati Vaitai
I struggled to choose between these two and since they have similar narratives and contracts I decided to add them both to the list. Everyone knows that the NFL needs more competent offensive linemen but it doesn't mean you should overpay for borderline starters. Vaitai was a spot starter for the Eagles and played an entire season in 2018 due to Jason Peter's injury. He wasn't bad but he wasn't worth $10 million per year and $50 million over five years which is what the Lions paid for him. While only $20 million is guaranteed, Detroit is betting big on Vaitai's upside to hold down a line that has seen a lot of turnover. Fant hasn't seen as much action with the Seahawks and is pretty bad in the passing game while being somewhat competent in the running game. He secured $30 million with $13 million guaranteed over three years from the Jets who whiffed on almost every other capable offensive lineman. It'd be hard for Fant to make that line worse so he should last two years at least but it seems crazy that a player of his calibre is making $10 million per season.
---
---