---
---
Patriots Sign Cam Newton!
The New England Patriots sign former MVP Cam Newton to a one-year deal worth up to a maximum of $7.5 million for the 2020 season!
It seems that Bill Belichick isn't too keen on handing the starting job over to Stidham that easily after all. Cam Newton has agreed to a deal with the Patriots worth a maximum of $7.5 million if he hits all his incentives. If Newton can get back to his MVP form in New England he should hit those targets easily, even if we don't know what they are.
Newton is very different from the QBs Belichick has coached before and will become the best running quarterback the Patriots have had since Steve Grogan (who admittedly wasn't a great runner.) The team must be happy with his injury history and maybe they were able to get a closer look at his shoulder. Now there's no guarantee that Newton will even start over Stidham if the youngster shows he can play better than the veteran. However, if Cam is healthy, and that's a big if, then you have to believe he will have the reigns to a talented roster and could lead them to the playoffs once again.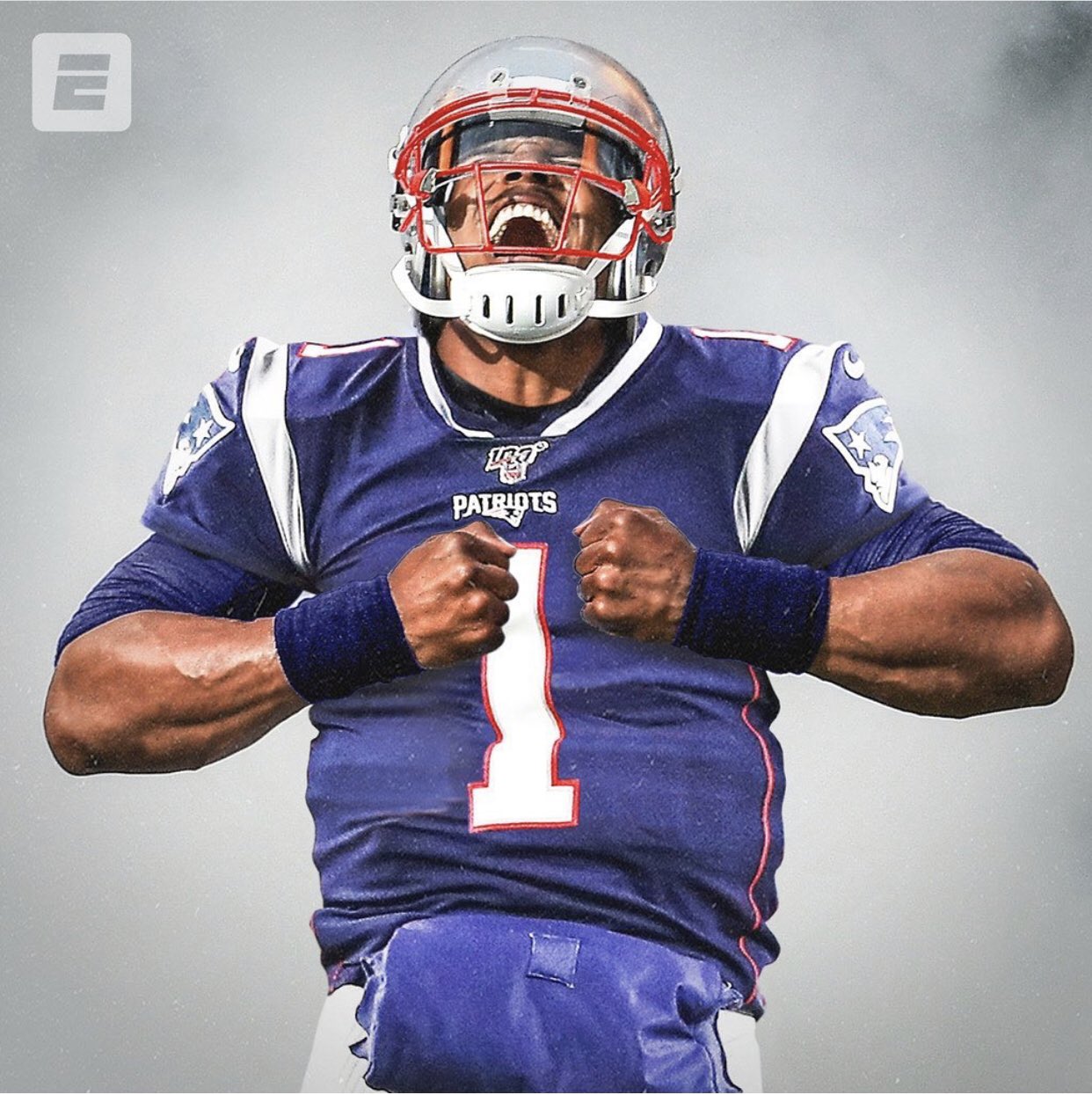 Bill Belichick had this to say about Newton back in 2017: "When you're talking about mobile quarterbacks, guys that are tough to handle, tackle, can throw, run, make good decisions — I mean, I would put Newton at the top the list," Belichick said in 2017 prior to a game against the Panthers. Not saying that there aren't a lot of other good players that do that, but I would say, of all the guys we play or have played recently in the last couple of years, he's the hardest guy to deal with. He makes good decisions, he can run, he's strong, he's hard to tackle. He can do a lot of different things, beat you in a lot of different ways. We saw that in the game down there in '13, so I would put him at the top of the list. Not saying the other guys aren't a problem, because they are, but he's public enemy No. 1."
Understandably, Twitter exploded when the news dropped so I thought I'd collect some of the best responses.
seen a lot of talk about Cam Newton's fit in New England, but I think this is it pic.twitter.com/79Drdst3EN

— Matt Ufford (@mattufford) June 29, 2020
Chase Daniel is being paid more than Jameis Winston and Cam Newton COMBINED.

— Adam Lefkoe (@AdamLefkoe) June 29, 2020
BREAKING: Patriots update logo after signing Cam Newton pic.twitter.com/f7T9ldrbqH

— NFL Memes (@NFL_Memes) June 29, 2020
When the NFL starts but the rest of the league remembers the Patriots just signed Cam Newton.

pic.twitter.com/sykRsl8RWh

— SAVAGE BOSTON🍀 (@SavageBoston) June 29, 2020
Keep up with all the NFL News with Gridiron Pulse!
Source: https://www.espn.com/blog/new-england-patriots/post/_/id/4820443/patriots-cant-lose-with-incentive-laden-deal-for-cam-newton
---
---