---
---
GOTW PREVIEW: TEXANS VS JAGUARS
Game of the week: In-depth preview!
I'm back after a weeks hiatus to bring you the best NFL knowledge on the internet and to help you correctly predict the score for our GOTW. If you haven't already entered the competition, find the post on our FB page and try to predict the score to win some NFL merch. This week the Houston Texans take on the Jacksonville Jaguars in an AFC South battle for London. Let's get into it!
Texans @ Jaguars
This is a battle for second place in the AFC South and it's a game that the Texans might not be able to afford to lose if they want to keep pace with the Indianapolis Colts. They sit at 5-3 while the Jags come in at 4-4 so these teams are far from duds, nice to get two competitive teams playing in London every now and then. Gardner Minshew is coming in as an offensive rookie of the year candidate and Deshaun Watson is…Deshaun Watson, making spectacular plays week in and week out.
GH Raffle
End Time: 29/02/2020 21:00
£3.00
4971 tickets remaining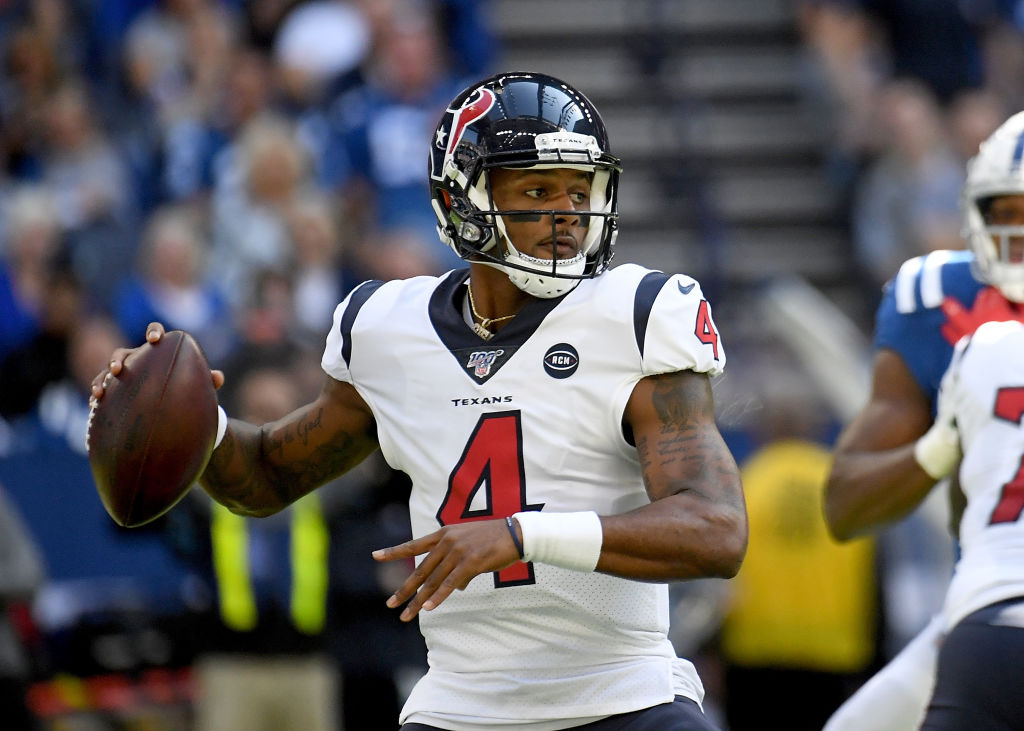 Last week against the Raiders, Watson might have made the best play of his career so far, after spinning out of a sack, getting kicked in the eye and being dragged almost to ground, he somehow finds his tight end for a TD and wins the game. He is special and he is one of the top five quarterbacks in the league. The Jacksonville secondary is no pushover but I doubt they will be able to shut down this potent attack. The Texans running game, however, frustrates me, they are using Carlos Hyde and he is very ineffective compared to Duke Johnson. I guess it's just one of those Billy O things. The offensive line is much improved with the addition of Laremy Tunsil and Watson is having a great year because of it. Will Fuller is still out with an injury but Hopkins and, surprisingly, the tight ends give Watson enough to work with.
The Jags offence has been a weird one this season after the newly signed Nick Foles went down in the very first game. Their sixth-round rookie Gardner Minshew took over and has been nothing short of amazing given his supporting cast. Many think he should retain the starting job, even when Nick Foles returns but Foles' salary is a major outlier that will hamper the team in years to come. Leonard Fournette is also weird, he leads the AFC in many rushing categories and has the most touches in the league behind McCaffrey, yet he's only scored one TD and seems to come agonisingly close to scoring each week. The receivers, Westbrook, Chark and Conley have all impressed at points this season with Chark having a real break out year with his new quarterback. Against the slow secondary of the Texans, I suspect we'll see Defilipo wanting to air it out for most of the game as they try to keep up with Houston's tempo. JJ Watt is now out for the year which should give Minshew more time to throw as he was leading the league in pressures before he went down with a torn pec.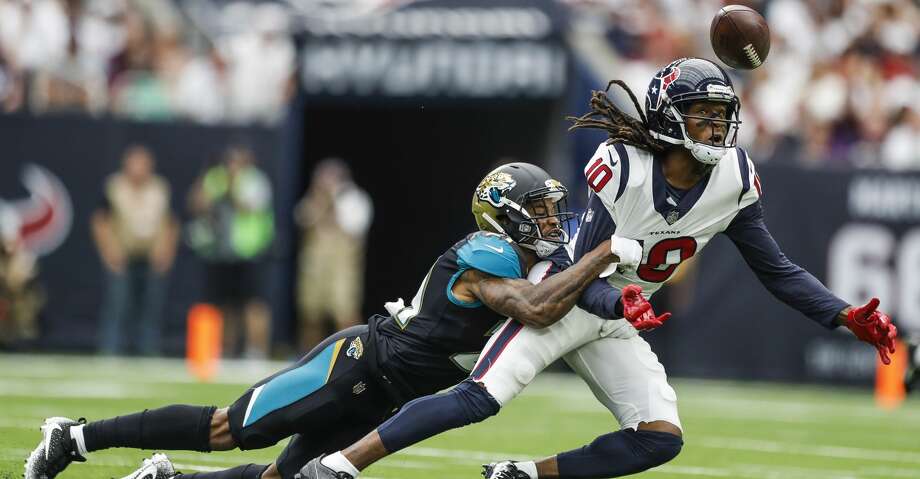 The Texans took the first game by a single point and that was in Minshew's first start so we know that the Jags aren't just going to be steamrolled. I think this game will come down to the final minutes and we'll get a great game for the Wembley crowd. Have a good one if you are venturing down for the game and I'll catch you next week.
Good luck if you're entering the score of the week competition.
Texans 27 – 21 Jaguars
---
---