---
---
GOTW PREVIEW: SEAHAWKS VS RAVENS
Game of the week: In-depth preview!
I did not expect the Chiefs to lose to the Texans at all, that game was a good one and I think we have another premier game to preview this week. We've chosen the Seahawks vs Ravens, Wilson and Jackson, two more of the best young QBs in the league. If you haven't already, be sure to make a prediction in our weekly GOTW score contest and you could win some NFL merchandise! You can find the contest on the Gridiron Hub FB page!
Ravens @ Seahawks
These are two of the best teams in the NFL with the Ravens at 4-2 and the Seahawks at 5-1. Lamar Jackson lit the league on fire last season when he led the league in QB rushing yards despite not playing for the first half of the season behind Joe Flacco. The Ravens were smart to move on from Flacco and his enormous contract who now resides in Denver and is holding another rookie, Drew Lock, back. I didn't see Jackson having a quick development but he has proven me very wrong, he looked god tier in the first two weeks against Miami and Arizona before coming back down to earth a bit. However, his threat of now being accurate with his passes and his elusive running have turned him into a top-10 QB in just his second season in the NFL. Russel Wilson doesn't run as much as he used to but he is still one of the most elusive QBs in the league and can gain enough yards when he needs to. Wilson has taken his game a step further this year and when his running game was struggling he has attempted more passing attempts than ever before to great success.
GH Raffle
End Time: 29/02/2020 21:00
£3.00
4971 tickets remaining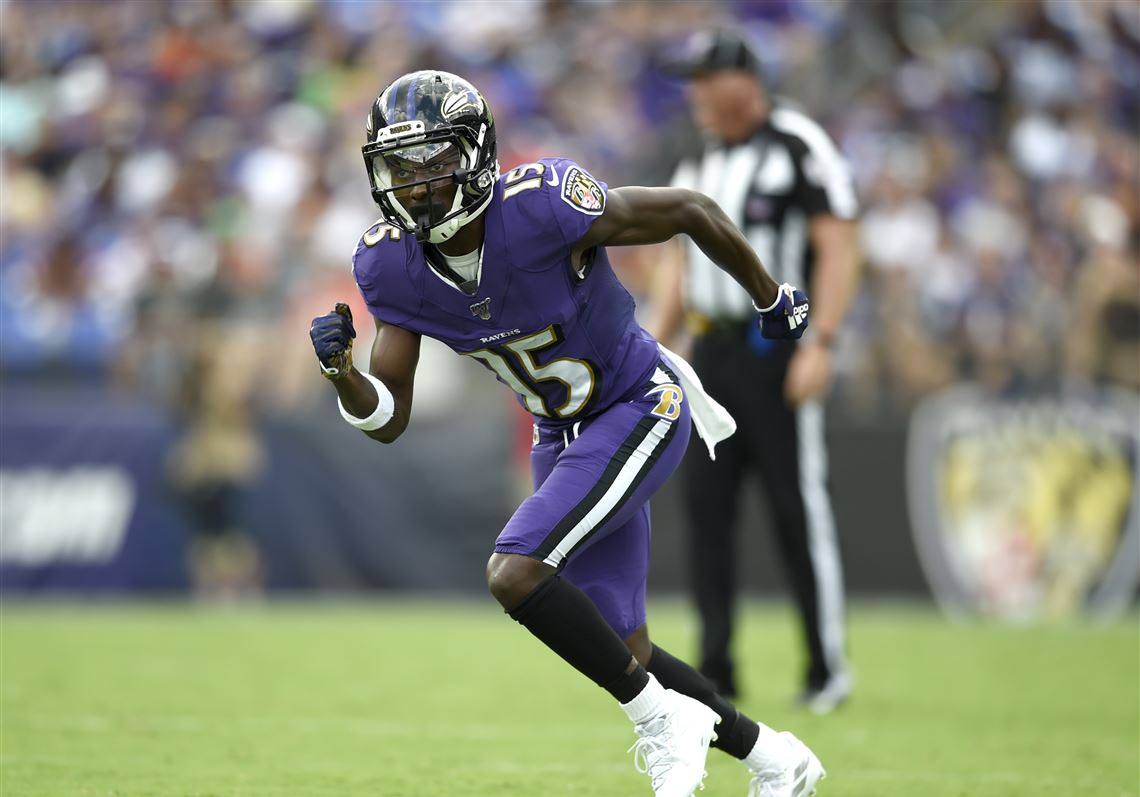 The Ravens offense is an interesting one to evaluate. They have one pretty good receiver in rookie Marquise Brown and the development of second-year tight end Mark Andrews has been great for Lamar Jackson, Andrews can block and catch. The real sauce of this Ravens offense though is the run game led by Jackson and then followed up with the bruising nature of Mark Ingram. This could be the secret to the Ravens beating Seattle as was almost seen last week with the Browns and Nick Chubb ramming it down the Seahawks throats until a Wilson comeback further made Cleveland fans depressed.
The Ravens defence was thought to be one of the top units entering the 2019 season but it has been far from it. Marlon Humphrey is one of the lone bright spots on an otherwise awful defence. He has held the OBJ, Smith-Schuster, Hill and Boyd to a combined 80 yards. Russel Wilson would be wise to avoid Lockett when Humphrey is covering him or it might not end particularly well. Having just acquired Marcus Peters from the Rams, this could help the team, or not at all as we've seen Peters get beaten time and time again over the years trying to go for splash plays. I think DK Metcalf is going to have his coming out party against this Raven defence as they are giving up the 2nd most yards to No. 2 receivers and the 2nd most yards on deep passes.
Chris Carson may have got over his fumbling issues but he's in a different offense this season and the gameplan for this week shouldn't be in his hands. I still expect Carson to get around 15 carries but it'll be interesting to see if the Ravens can contain him as they are inconsistent against the run this season. I believe it'll be a very pass-heavy game and that Wilson will be able to find success despite his top TE being sent to IR this past week.
Now for my prediction, it's a really tough one because they are both such good teams that match up quite well. I can see the Seahawks maybe coming back and winning it as they did against the Browns a week ago but I think Harbaugh will get a lead early and continue to punish the Seattle defence with Jackson, Ingram and the read option. I'm taking the Ravens.
Good luck if you're entering the score of the week competition.
Ravens 38 – 28 Seahawks
---
---