---
---
GOTW PREVIEW: CHIEFS VS TEXANS
Game of the week: In-depth preview!
I told you guys in the preview last week that there would be a hell of a lot of pressures and sacks in that MNF matchup and there was. I predicted the 49ers were going to win but not in such a dominating fashion. Right, it's time for the battle between Houston and Kansas City, Mahomes and Watson. Make sure to make your prediction in the GOTW contest and you could win a prize! Let's get into it!
Chiefs @ Texans
Arguably two of the top-5 quarterbacks in the league will be facing off in this game and they were both taken high in the first round of the same draft. This will be a rivalry that is going to be a headliner in the NFL for the next decade and hopefully longer. Many are pegging this as a shootout because of these two and that isn't a bad shout but there is more to this matchup than just deep throw after deep throw.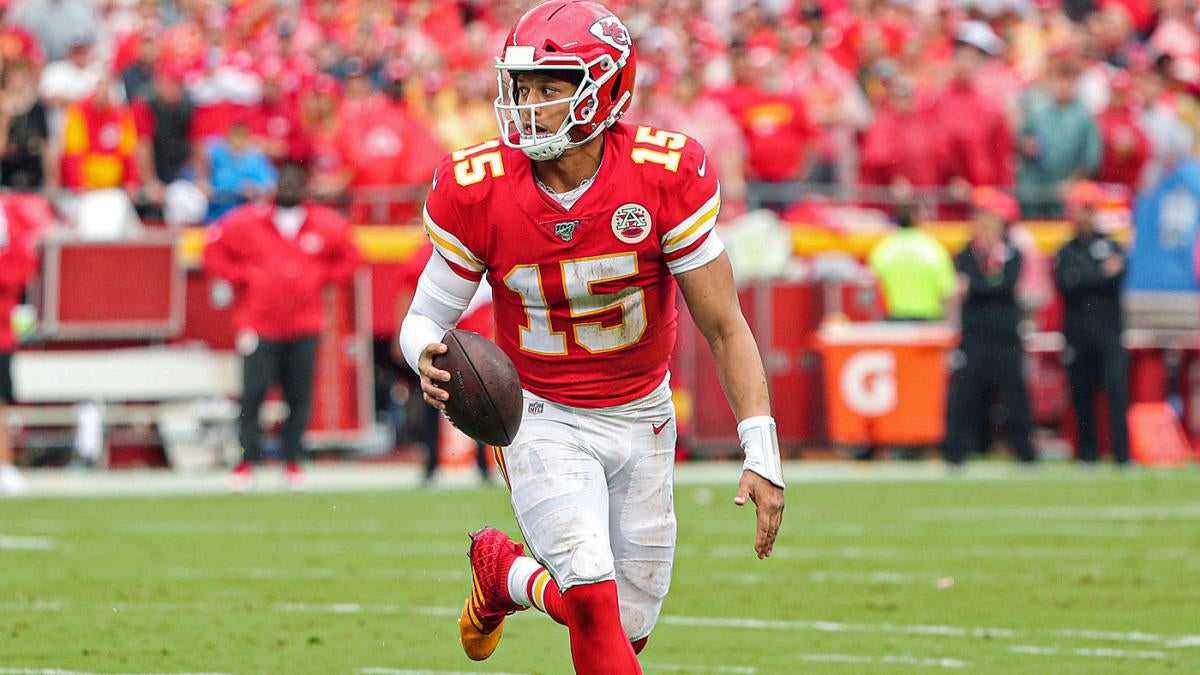 We'll start with the Chiefs offense that was stymied last week against the Colts and only managed 16 points, snapping a streak of scoring an insane amount of points each and every week. The main reason is that they have a huge list of injuries. Both their starting left tackle and one of their guards is injured, Hill has been out a while now and Watkins is battling several injuries and is taken out sporadically. Somehow though, Mahomes continues to make guys look impressive as he did with Byron Pringle last week, did anyone even hear of this guy beforehand?
GH Raffle
£2.00
901 tickets remaining
If the Chiefs can overcome the injuries on their offense and get some rhythm then they have an average Texans D to have fun with. Travis Kelce could have a good game against a unit that ranked among the worst with tight ends in 2018. Watt and Mercilus are both having good seasons but Watt is far from his DPOY of the year status. The secondary of the Texans is old and devoid of much talent so it could be exploited for a few touchdowns by this creative offense.
The Texans exploded last week with over 50 points against the Falcons. Will Fuller had an exceptionally good game with over 200 yards and 3 TDs. Hopkins has been quiet the last few games so I'd expect him to be involved early as they try to work the star receiver in a lot more than they have to this point. Now, "defensive guru" Dan Quinn's defence was pretty laughable in week 5 and despite what people think the Chiefs defence isn't that bad.
I don't expect the Texans to be scoring 50+ point again that for sure. However, the Chiefs are up there with the Dolphins for the number of fantasy points they've allowed to opposing running backs. I expect a big day for Hyde and or Duke Johnson. The back half of the Chiefs defence has a fair few playmakers and won't roll over as easy as the Falcons did.
Whatever the outcome of this game it should be an extremely fun one. Sorry about the lack of in-depth analysis and stats this week but my master's degree is sapping the life out of me. Next week, be prepared for the most in-depth, statistically draining article you've ever read, I promise. Good luck everyone!
Chiefs 27 – 21 Texans
---
---