---
---
Britball Teens Heading Stateside!
Two teens from the best of Britball, one from the Manchester Titans and one from east Kerry, Ireland, are heading stateside to live our dreams for us!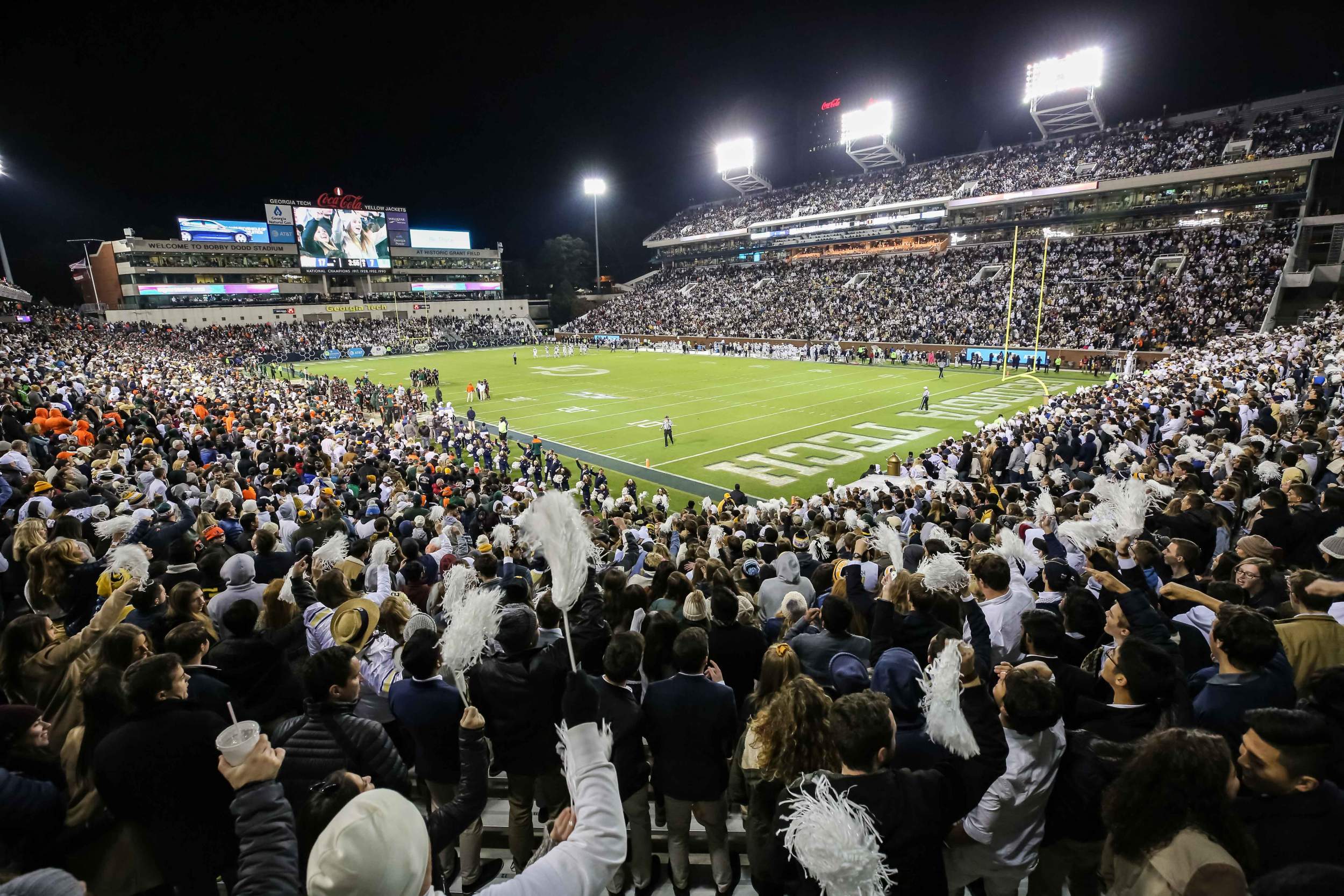 David Shanahan from easy Kerry, Ireland has accepted an American Football scholarship with Georgia Tech who play in the ACC conference. He's a punter by trade and has spent the last year of his life perfecting the craft in Australia. Shanahan was training with the best of the best "Prokick Australia" who have affiliations with about 75% of the kickers and punters in the NFL. He learned the skills at a field near his house at a young age after showing his athletic ability in Gaelic football and basketball. Shanahan isn't thinking too far ahead and is well aware his chances of making it to the NFL are slim saying "I'm fully aware it's a really slim chance. Every year only one or two college punters make it to the NFL. Obviously, I'd be optimistic. I'd still call it a dream, it wouldn't be a goal. But that is four maybe five years down the line. I'll try and enjoy my time at Georgia Tech first."  
GH Raffle
£2.00
901 tickets remaining
Read the full interview with Dave Shanahan here: https://www.rte.ie/sport/gaa/2020/0520/1139475-the-kerry-teen-taking-punt-of-a-lifetime-in-the-usa/
Secondly, Jordan Dermott from the Manchester Titans has been given a full scholarship to attend Falkville High School in Alabama. A football state through and through, if the young wide receiver from Manchester has the talent, this school should be able to coach him up into something even greater. The club said on Facebook "Not much going on right now, but we have to share this HUGE news that our u19s star WR Jordan Dermott is headed over to America! Jordan will be heading out to Falkville High School in Alabama to continue his education and pursue his football dreams! We're so proud of Jordan and we have no doubt he's going to be a BEAST for the Blue Devils!"
We wish the best of luck to these two young players, raising the British game to new levels and putting more eyes on other young stars!
Even though there's no season you can join in with the Gridiron Hub community on Facebook and Twitter, also keep up to date with all the latest on Gridiron Pulse!
---
---