THE 2019 SEASON IN REVIEW: NFC EDITION!
With the 2019 season in the rear-view mirror we thought we'd take a look back at both divisions to see what we might have missed, some of the biggest surprises, disappointments and crazy goings-on. The season is long, and you don't have time to digest everything week after week so sit back and enjoy the NFC 2019 season in review!
Some Numbers From The NFC: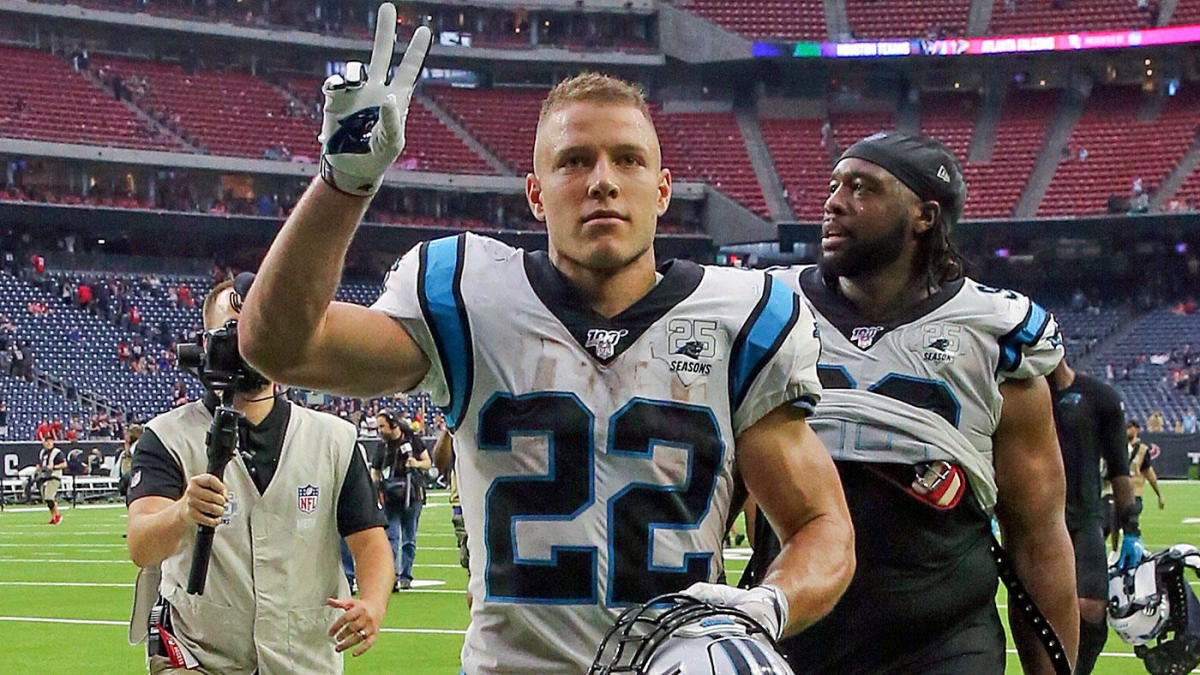 Passing yards leader: Jameis Winston – 1st Overall – 5109 yards
Perhaps the best and worst QB in the league at the same time, he had an amazing season but was constantly throwing picks.
Rushing yards leader: Christian McCaffrey – 3rd Overall – 1387 yards
A record-breaking and phenomenal season by the Panthers back who was the key cog in an otherwise stagnant offense without Newton.
Receiving yards leader: Michael Thomas – 1st Overall – 1725 yards
Another record-breaker here, breaking the single-season catches record, Thomas is the best receiver in the league.
Tackles leader: Bobby Wagner – 1st Overall – 159 Tackles
A familiar spot here for Wagner as he continues to be the anchor in the middle of the overhauled Seahawks defence.
Sacks leader: Shaquil Barrett – 1st Overall – 19.5 Sacks
A surprise for the Buccaneers as they signed Barrett to just a one-year prove-it deal and he balled out leading the league in sacks.
Picks leader: Anthony Harris – Tied 1st – 6 Picks
Not a household name here but he's utilised perfectly in Minnesota and is a key cog in that star-studded defence of the Vikings.
Best team: San Francisco 49ers, New Orleans Saints, Green Bay Packers – 13-3
These three teams were juggernauts in the regular season, but all fell short of the ultimate goal, winning the Superbowl.
Worst team: Washington Redskins – 2-13
Utterly dreadful season from a team that refuses to improve and constantly regresses, can Rivera turn things around?
Quick Summary of the NFC in 100 words
Jameis Winston threw 30 touchdowns and 30 picks. Taysom Hill may have won the Saints QB job even though Teddy won five games as a starter. The Eagles were reduced to a practice squad roster on offense, but Wentz stayed healthy. Trubisky held the Bears back but he might've done enough to stay in Chicago and ultimately get Pace and Nagy fired. Kingsbury and Murray didn't revolutionise the league with their overhyped system but did revive Kenyan Drakes career. The Panthers thought they'd found their new franchise QB and ended with a new head coach and questions about the position.
Biggest Team Surprises
1) With an overhauled roster and an overpowered division, many expected Pete Carroll to roll over and play dead this season. I think people forgot they have Russell Wilson and he can singlehandedly win them 10-11 games per year. The rushing attack wasn't as deadly as a year ago, but they played good, solid football games and made their way to the playoffs despite facing a slew of injuries. They even managed to bring Marshawn Lynch back and have him score a couple of TDs, what's not to love?
2) Who would have thought after firing Mike McCarthy and bringing in a guy with so little experience that the Packers would finish 13-3 with the second seed in the NFC? Very few people. The shrewd moves made by the front office paid off big time as ZaDarious Smith was an all-pro snub in my opinion. I do expect them to regress next season as they didn't look like a 13-3 team and things in the NFL don't bounce right too often for the same team, but they could prove me wrong. They also finally used Aaron Jones and showed us how talented is which is a bonus.
3) Everyone knew the 49ers were going to be good, but no one expected them to show the dominance they did. They won in every way possible and showed us some of the most interesting offensive gameplans that I personally have ever seen. The defence was suffocating upfront with multiple first-round picks and Richard Sherman anchored down the back end with a bunch of younger guys. This is a team built to win for years to come and Jimmy G still has fewer starts than Baker Mayfield under his belt, he's only going to get better.
Biggest Team Disappointments
1) One of the most talented teams in arguably the leagues worst division, the Dallas Cowboys, was expected to make waves this year. Whether it was Jason Garrett, key injuries or something else, this team was just not able to win against good teams. They fooled us by pulling out convincing wins against terrible teams and then floundered when it mattered most, finishing 2nd in the division to the practice squad of the Eagles. Mike McCarthy needs to hope he can work some magic and change the culture here.

2) The Falcons were also a team that looked talented before the season and some people still had faith that Dan Quinn could be a good head coach. Unfortunately for fans in Atlanta the owner still thinks that, and he'll be around for another season to use his defensive prowess to once again coach one of the worst units in the league. There was a strange point in the season where they became a little OP and decided to go on a three-game tear where they were unstoppable and beat the 49ers and the Saints. That just tells me that they have what is needed to be a good team, but someone is holding them back.

3) Just one year removed from the Superbowl and having not lost many key contributors, it was expected that the Rams would at least be back in the playoffs. However, this was not the case. Gurley was wholly ineffective compared to last year and Goff's regression was severe, concerning now they've handed him over $30 million per year. With Jalen Ramsey to sign and a handful of other huge contracts, this could be the beginning of the end for a Rams team that went all out but couldn't cash the cheque and achieve the ultimate goal.
Best Rookies
1) The Defensive Rookie of the Year award belongs to Nick Bosa and it is well deserved, no matter what you Maxx Crosby STANs say. He only ranks behind Aldon Smith, Von Miller and Khalil Mack in terms of his pass-rushing rookie grade from PFF, a good group of defenders to be named with. He had over 80 pressures and was a leader on that scary defensive front for the 49ers Superbowl squad.

2) The lone bright spot for the Redskins this year was rookie receiver Terry McLaurin and despite a revolving cast at QB for the majority of the year, he had a great first year. He's a speedster and legitimate deep threat with 12 catches over 20 yards downfield and he has the highest PFF grade of any Redskins receiver since 2006. If Haskins can develop into anything good, McLaurin will be racking up yards and TDs for years to come.

3) This player might be a little under the radar and he did have his struggles throughout the year, but CB Jamel Dean of the Tampa Bay Buccaneers was 2nd to only Stephon Gilmore in PFF coverage grade since week 9. Tampa has been looking for someone to step up in the secondary for years and they have found a stud in Dean. Although he allowed 155 yards and 3 TDs in his coverage against Seattle in week 9, following that he ranked 1st in forced incompletion rate and 1st in passer rating allowed.
Craziest Storylines Of The Year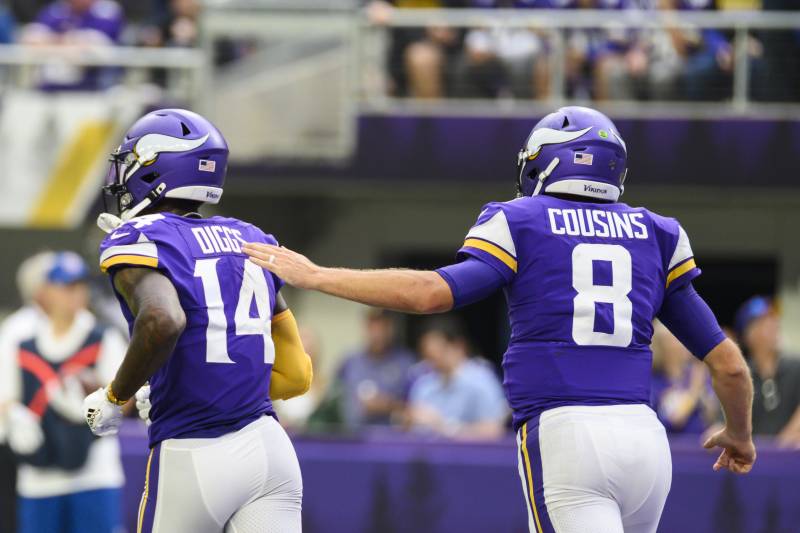 1) The Vikings and Kirk Cousins, in particular, were struggling to start off the season. Some of the criticism must have got through to Cousins because he was extremely productive after Diggs and the national media started to turn on him. If it weren't for this then the Vikings would have likely missed out on the playoffs and everyone's jobs could have been in jeopardy. Even with Thielen and Cook out for a number of weeks they remained one of the best offenses in the NFL thanks to Cousins playing like he has balls again.

2) Towards the end of the season, the Eagles injuries weren't even believable. Multiple games they had just two active receivers, a rookie and a player from their practice squad. Wentz finished this season as the first QB in NFL history to pass for 4,000 yards without having a single receiver surpass the 500-yard mark. This was mainly due to how good his 1-2 punch was at tight end and the late-season emergence of Miles Sanders. I'm very excited to see what Wentz can do with a healthy supporting cast around him but the Eagles seem to have been snakebitten in recent years with injuries to key players.

3) This story has a little bit of AFC flavour but Jalen Ramsey wanted off the losing Jags bad. He had a mysterious back injury that disappeared once he was traded and was doing everything he could to get off the team. In comes Les Snead with two first-round picks and Jacksonville couldn't say no. Now the Rams have no leverage and need to pay Ramsey basically whatever he wants to reset the cornerback market. It will be interesting to see how he plays when he gets paid but the Rams do have a premier talent on their defence. It just isn't great when they won't have money to pay literally anyone else on the team with their top paid guys taking up so much cap space.
Quick NFC Playoffs Roundup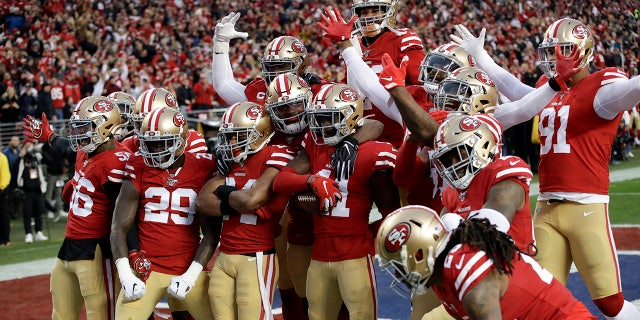 The Vikings shocked the Saints before celebrating way too hard in the locker room and getting stomped on by the Niners the following week. The Seahawks and Eagles both had beat up rosters and the Eagles lost Wentz in the playoffs again leaving Josh McCown to try and push them through to the divisional round. Surprisingly, McCown and your practice squad aren't enough to beat Russell Wilson and Co. The Packers felt good about themselves and won convincingly against the overmatched Seahawks. The 49ers then go on to do what they did to the Packers in the regular season and run the ball down their throat. The defence embarrassed Rodgers and showed people who the class of the conference really was and caused people to question whether the Packers just couldn't adjust to the Pacific timezone. This culminated in the Superbowl where Kyle Shanahan once again blew a double-digit lead. But they'll be back, I'm fairly sure.

That's the NFC 2019 Season in Review and what a season it was. Check back to our AFC article to see what went down in the other conference last season. Have a happy offseason!