THE 2019 SEASON IN REVIEW: AFC EDITION!
With the 2019 season in the rear-view mirror we thought we'd take a look back at both divisions to see what we might have missed, some of the biggest surprises, disappointments and crazy goings-on. The season is long, and you don't have time to digest everything week after week so sit back and enjoy the AFC 2019 season in review!
Some Numbers From The AFC:
Passing yards leader: Philip Rivers – 4th overall – 4615 yards
Surprisingly, the only AFC QB in the top six, despite the Chargers disappointing record and now he looks to be jettisoned from LA.
Rushing yards leader: Derrick Henry – 1st overall – 1540 yards
A huge season for Henry as Tennessee mowed their way into playoffs under his impressive power, where will he land in free agency?
Receiving yards leader: Travis Kelce – 4th overall – 1229 yards
Poor showing from receivers of the AFC allowing a tight end to beat them, however, it was a very impressive season from Kelce.
Tackles leader: Zach Cunningham – 6th overall – 142 tackles
Not a household name but he was a dependable contributor in Houston helping push them into the playoffs with a bad defence.
Sacks leader: T.J Watt – 5th overall – 14.5 sacks
Defensive player of the year candidate and was disruptive all year, could he one day overtake his brother as the best Watt?
Picks leader: Stephon Gilmore & Tre'davious White – 1st – 6 picks
Two amazing corners from the AFC East with Gilmore taking home defensive player of the year after returning two of his picks for a TD.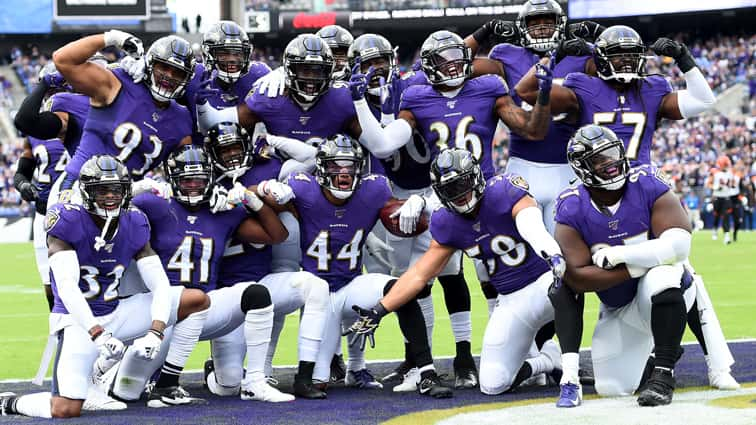 Best team: Baltimore Ravens – 14-2
The best regular season team by far were the Ravens who steamrolled most of their opponents with MVP Lamar Jackson.
Worst team: Cincinnati Bengals – 2-14
The Bengals were lucky to get two wins with this pathetic roster but now they have the No. 1 pick and will take their QB of the future.
Quick Summary of the AFC in 100 words
The Patriots were a god squad for ten weeks before being humbled by the Ravens and pushed out of the playoffs by Mike Vrabel and Co. Lamar Jackson set the league on fire with his legs. The Browns and Bengals caused more heartbreak than usual in the North. Fitzpatrick magically got the Dolphins a couple of victories and was the leading rusher in Miami with only 200 yards. Mahomes came back down to earth but is still the best QB in the league and won his first Superbowl for KC and Andy Reid. We'll just ignore Antonio Brown, shall we?
Biggest Team Surprises
1) Everyone thought the Ravens would at least be good, but no one expected the domination that they put on display each week. They did lose embarrassingly in the playoffs but in the regular season, MVP Lamar Jackson broke the QB rushing record and their offense was incredibly hard to defend. The defence improved as the season went on and the addition of Marcus Peters for a 5th round pick was a sneaky good move. They should keep this momentum going into next year, and to think some people were doubting John Harbaugh's long-term status with the team in the offseason.
2) Trading for Ryan Tannehill in the offseason was looked at half-heartedly by most fans as injury insurance for Marcus Mariota as many were thinking he'd finally make the leap and break out. He didn't and was maddeningly conservative, then Vrabel pulls him and Tannehill comes out slinging it and winning just enough games for the Titans to go into the playoffs like a buzz saw behind him and rushing king Derrick Henry. Vrabel proved himself to be an excellent coach and if they add more pieces of defence they can stay a contender in the AFC South.
3) The Buffalo Bills weren't as big of a surprise as the other teams mentioned but if you said they'd be competing for the division with the Patriots towards the end of the season, many would not believe you. They play great defence and Josh Allen has enough playmaking ability to put the team in a position to win. Allen's development will be crucial, and the Bills could do with going after top tier talent again this offseason to support him. Could they take the AFC East next year?
Biggest Team Disappointments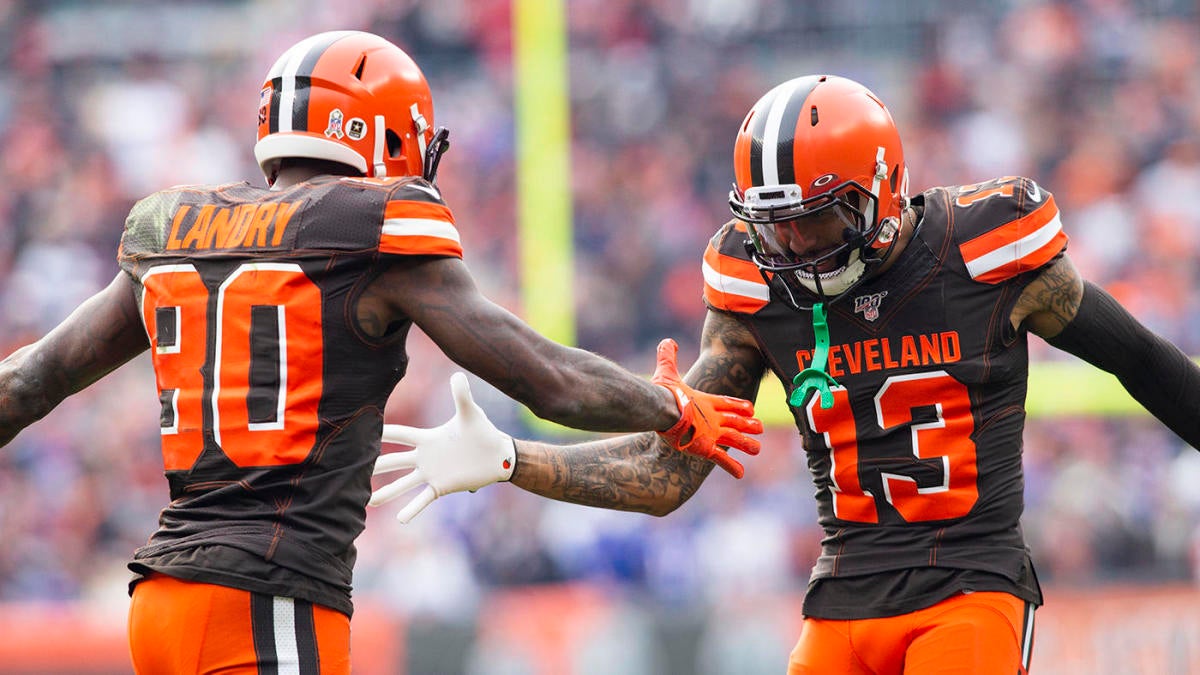 1) The Cleveland Browns were the offseason darlings. Dorsey had brought in premier talent on both sides of the ball and they had a fancy new offensive genius at head coach. Well, it turns out the head coach was treading water, Mayfield regressed sharply, and the talent didn't pan out the way they wanted. In another snap judgement by the owner, they've again, gone one and done and fired both GM and coach. It will interesting, to see whether Cleveland can ever get over the hump, the talent is still there, can Stefanski do what many before him couldn't and win?

2) The Chargers seemed to have all the pieces they needed to make a run in 2019 but they always seem to balls it up in the most Chargers way possible. Even when Melvin Gordon decided he didn't want to play, Austin Ekeler stepped in and was even better than Gordon had been. Anthony Lynn is safe, having just secured an extension but they are content to let Phillip Rivers go, even though they don't have any real contingency plan. They might be in play for Brady or they might not, this is a team with no fans, a lot of talent at various positions, but no tangible sense of direction that gives me any hope for them in 2020.

3) The New York Jets and their fans had a lot to look forward to going into the season with Gase coming in, big offseason additions and the development of Sam Darnold. Then everything came crashing down. Gase was ineffective at utilising his best players. Sam Darnold was out for half the season with mono and never seemed quite right. The rest of the roster has injury holes every Sunday. Nothing went right for the team in 2019 and for some reason, they held on to "offensive guru" Adam Gase. It should be a better season in 2020 but I don't expect them to be pushing for a playoff spot.
Best Rookies
1) A.J Brown helped Tannehill to win comeback player of the year and was the best rookie receiver of the class. He's big, physical and his running after the catch is beautiful to watch. Since the week 7 Tannehill takeover, he was behind only Julio Jones and Michael Thomas in overall PFF grade and was league leader in yards per route run.

2) Josh Jacobs was snubbed for offensive rookie of the year while he finished 2nd overall in PFF grade at the running back position. The Raiders will build around him in the coming seasons and he is already one of the most elusive runners in the league breaking 0.29 tackles per rushing attempt in 2019,

3) Gardner Minshew came out of nowhere when Nick Foles went down and the moustache bearing gunslinger caused a cultural movement among fans of all teams. Even though they weren't winning many games, there was no reason for Marrone to mess with the teams chemistry and go back to Foles, Minshew should be the starter going forward, just look at his connection with DJ Chark.
Craziest Storylines (Other than Antonio Brown!)
1) Myles Garrett almost killed Mason Rudolph with his own helmet and was subsequently banned for the rest of the season at least. It was an ugly event and many fines were handed out. It definitely added more fuel to the Browns-Steelers rivalry.

2) Andrew Lucks retirement before the season shocked the league and is one of just many high-profile early retirements in the last few years. This event meant the Colts weren't nearly as dominant as they were supposed to be and allowed the Texans and Titans to capitalise.

3) The Dolphins weren't the worst team in the AFC and they decided not to play Josh Rosen. I know this isn't really a storyline but give me a break. They managed to pry Rosen away from the Cards, only to find out they didn't really want him either. They then allowed Fitzmagic to not only put the team 5th overall in draft position but lead the team in rushing and help DeVante Parker finally have his breakout season. It was a fun season for Miami.
Quick AFC Playoffs Roundup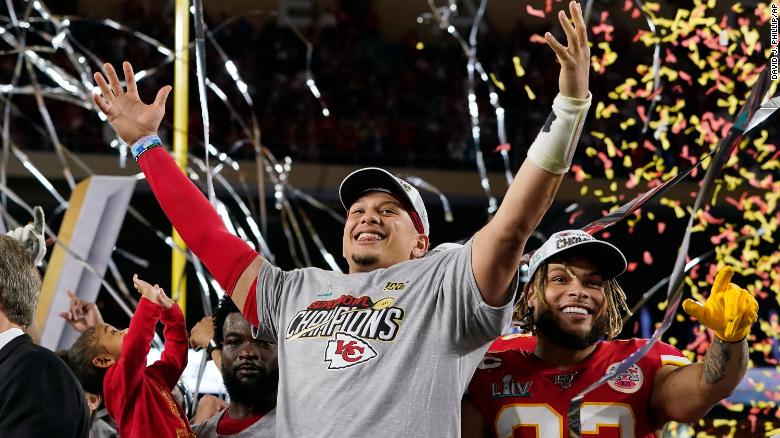 So, the Patriots were beaten by the Patriots South. Derrick Henry had 10,000 yards rushing and sent analytics twitter into a frenzy crying about how passing is still more important (we know.) They even managed to put to sleep the MVP and embarrass Earl Thomas on their way to the AFC championship. The Texans managed to sneak out a win against the Bills, probably allowing Bill O Brien to undeservedly keep his job. They then went to KC, extended themselves a 24-0 lead in the first and ended up giving away 40 points, I do hope the Texans LBs enjoyed playing dress-up all season. Kansas City didn't play around with Tennessee and made Henry look average on their way to the Superbowl. And what a Superbowl it was, two great teams and in the end, the Chiefs had too much offensive firepower for the 49ers to handle. Now we've been blessed with Mahomes being publicly wasted for about 48 hours and some of the videos are incredible.

That's the AFC 2019 Season in Review and what a season it was. Stick around because at the end of the week I'll be reviewing the NFC and what went down for them this season. Have a happy offseason!