NFL Week 2 Overreactions!
Back for week 2, we dive into the overreactions and worries of NFL fans the league over, should we really lean hard into things just two weeks in?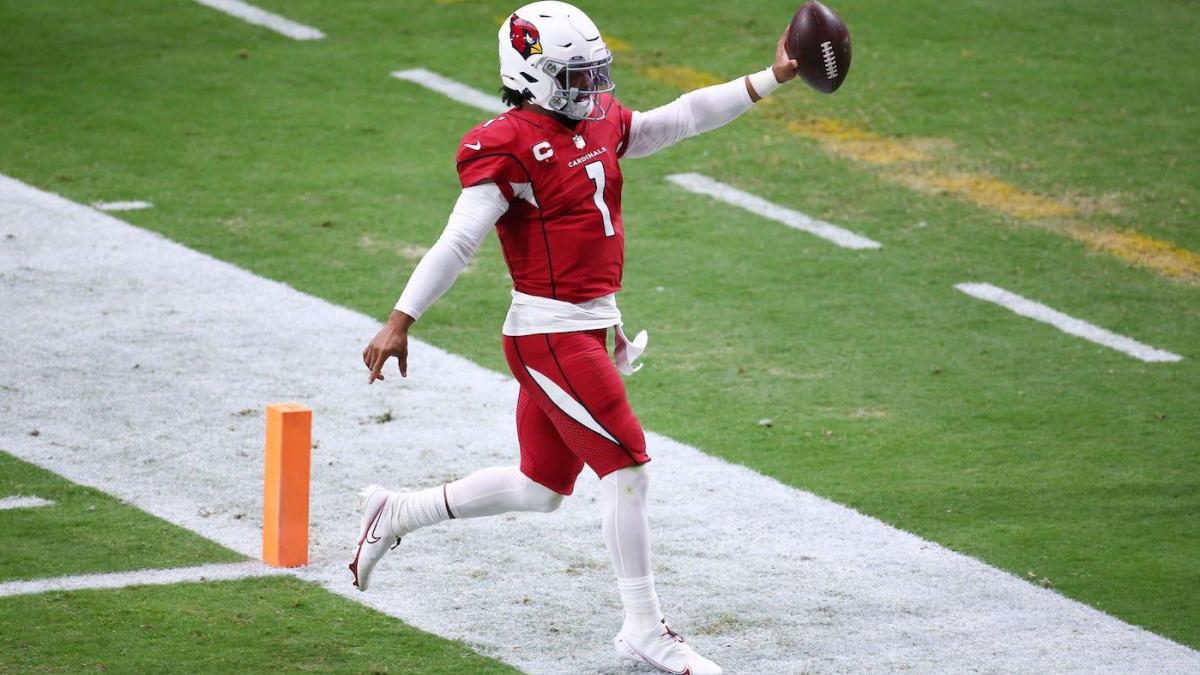 Week 2 is in the books and a lot of coaches, players, and fans are starting to feel the heat. It's time to decide whether to start freaking out or if we should just relax a little and see how the next few weeks play out. Has your team started slow? Have your players underperformed? Is your Head Coach on his way out? Below I will sum up some of the storylines and overreactions from NFL week 2.
An Injury Plagued Season
An off-season shortened by COVID concerns is raising questions about whether or not a lack of preseason games and full contact training has led to an influx of serious injuries. The simple fact of the matter is that it is hard to prepare for an ACL tear or a sprained ankle. These things just happen sometimes, and the only difference from previous seasons appears to be that we didn't have a litany of preseason injuries to contend with too.
When superstars like Barkley and McCaffrey get injured, however, it makes the headlines in a big way. And this brings me to my next point…
Fantasy Teams in Tatters
Like many people, I have the fantasy football bug. I can't go a day without checking my line-up or making a waiver claim, and when major injuries happen to key players it could potentially derail an entire fantasy season. McCaffrey and Barkley were the consensus top two picks in fantasy drafts this year. No doubt many fantasy managers will be left scrambling to keep their seasons alive.
What I would say is, spare a thought for the real-life people and teams affected by these injuries. I have torn my ACL in the past and it isn't pleasant. There is a long road to recovery for these players and their very careers might be at stake. A fantasy loss might bruise your ego, but trust me: You'll live!
Jets the Worst Team in Football?
Almost every season for a long time now there has been a small section of Jaguars fans who have worn paper bags over their heads. They call themselves the Baguars and they are ashamed of the team they support.
This season it looks as though it's time to pass the paper bag to someone else. Adam Gase and the New York Jets are 0-2. A year after being the worst offence in football, the Jets are, unsurprisingly, still the worst offence in football. Gase is supposedly an offensively minded head coach, and yet his team average a measly 265.5 yards per game. The Bills and 49ers are good teams, but the Jets are yet to be competitive in a game so far this year. San Francisco was struck by injuries on Sunday, and yet even with a backup QB, running back, and tight-end, not to mention the struggles on defence and at wide receiver, the Niners were able to easily brush aside the hapless Jets. The Jets may be missing some key pieces of their own, such as Crowder and Bell, but they still need to improve fast or the rest of this season could be tough for their fans to watch.
Kyler set for MVP Season?
Mahomes was the MVP in his 2nd season. Jackson achieved the same feat last year. Is Kyler Murray heading for the same fate this time around? His Arizona Cardinals are currently 2-0 and managed to beat their divisional rivals and reigning NFC West champion 49ers to kick-off the season. Kyler has over 500 yards passing to go along with over 150 rushing yards so far, as well as two passing and three rushing touchdowns.
The passing touchdown issue seems to have persisted from a year ago, despite the DeAndre Hopkins signing, and this may stop him in his tracks. Two interceptions aren't ideal either, but there is no doubt that Murray looks explosive with his legs and is making some very nice throws through two weeks. Let's not hype him up too much yet, but I'm going to enjoy watching the Cardinals QB play this season.
49ers are this seasons Eagles?
Last year Philadelphia was beset with injuries. It was as though they were cursed. Veteran QB Josh McCown even had to step into the fold after Carson Wentz was knocked out of a playoff game. San Francisco appears to have caught the bug this time around. Their #1 wide receiver Deebo Samuel broke his foot before the season began, and his potential replacement, rookie WR Brandon Aiyuk, has been struggling with a lingering hamstring issue. George Kittle sprained his knee in week 1, Jimmy G sprained his ankle in week 2, Nick Bosa and Soloman Thomas both suffered ACL tears, Raheem Mostert sprained his PCL, and Tevin Coleman has a knee sprain.
That might not be all of the injury issues, but it's enough to be getting on with. It took a while for this injury news to filter through as well…because the team's MRI truck reportedly broke down on Sunday! It seems like every year a team is cursed. The 49ers might be 2020's cursed team.
Houston, We Have a Problem
With Deshaun Watson under center, it might not be time to panic just yet. However, the start to the season hasn't been ideal for the Texans. The defending Super Bowl champion Chiefs beat them comfortably on opening night before the reigning league MVP Lamar Jackson made light work of them in Texas this past Sunday. It was a very tough start to the season, so surely things can only get better.
The main concern would be that the offence looks void of identity without DeAndre Hopkins, and no wide receiver has made a strong bid to take his place. On top of this, a young defence has struggled to slow the opposition down, and Watson is still facing the same kind of pressure he felt in the pocket a season ago. Houston is facing an uphill battle. The next two weeks against the Steelers and Vikings could prove pivotal to their postseason aspirations.
Head Coaches Under Pressure
How early is too early to sack your Head Coach?
Washington waited until after week 5 to fire Jay Gruden in 2019, but could we see someone sacked earlier this year? There were rumours that the Falcons were considering sacking Dan Quinn last year before a blistering end to the season, but a poor start to 2020 could spell disaster. Quinn is a defensive-minded coach, and it is that side of the ball that is letting Atlanta down as they have currently conceded 78 points after only two games.
Speaking of defensively minded coaches, Matt Patricia, the Lions Head Coach, was once the defensive coordinator for the New England Patriots. Since being hired by Detroit he has a record of 9-24-1 and the defence has been picked on time and again. The last two losses to Trubitsky and Rodgers have been ugly. A couple more defeats could bring the curtain down on Matt's time with the Lions. Adam Gase is another coach whose head could be on the chopping block. Read the Jets piece earlier in the article to find out why.  
Stay tuned for more premier content around the NFL from Gridiron Hub this season!