We're looking at every team's best players on offense and defence, this time around we take a look at the NFC South division!
The rest of the series can be found: NFC North (24/06), AFC North (25/06), AFC East (28/06), NFC East (29/06), NFC West (02/07), AFC West (03/07), AFC South (06/07), NFC South (07/07)
Carolina Panthers
Best offensive player: Christian McCaffrey, RB
McCaffrey could not be stopped in 2019 and he's just been signed to the biggest contract for a RB in NFL history. He's as good catching the ball as he is running it and he definitely proved the doubters, saying he couldn't run between the tackles, wrong. McCaffrey is on an insane pace and hopefully stays healthy because he is an electric playmaker who is fun to watch.
Best defensive player: Kawann Short, DT
Short tore his rotator cuff and was placed on IR at the start of October but before that point, he was his same dominant self. The Panthers secondary was bad before Bradberry left, now they decided to replace him with Eli Apple. Kuechly has left too, leaving the linebacker position pretty much empty. Short will have to come back to his elite form and shoulder a lot of the defensive load.
Atlanta Falcons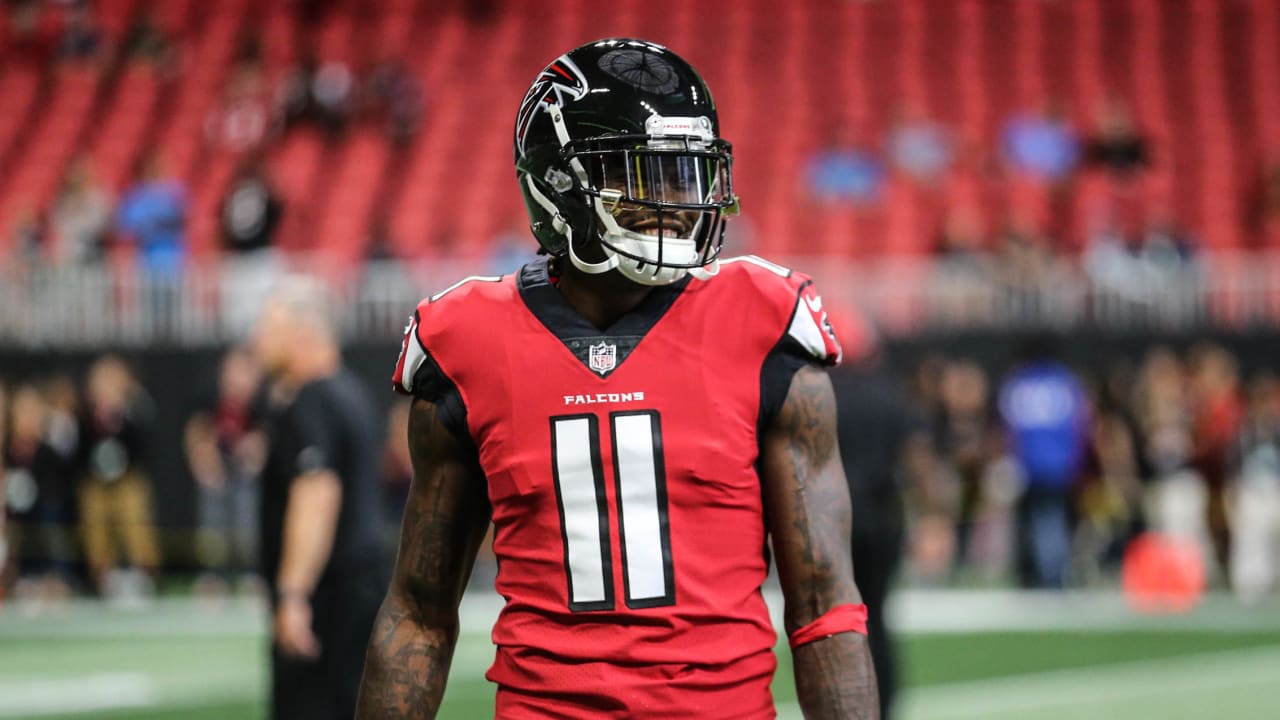 Best offensive player: Julio Jones, WR

Perhaps the best receiver in the NFL and Matt Ryan's favourite target by far, Julio is probably in line for another 1,500-yard season, at least. He can take over a game whenever he wants to and corners won't have anything to say about it. Being so tall and with his wingspan, he must be a nightmare to cover for any cornerback.

Best defensive player: Grady Jarrett, DT

Another defensive tackle, like Aaron Donald, that was earmarked as undersized coming into the league that has excelled in pass rushing. The defence looked elite for about three games before it fell apart again and it needs to start upfront. Jarrett can ruin games on his own, he just needs to be able to pin his ears back and rush the passer, not having to worry about the rest of the defences inability to do, well, anything.
New Orleans Saints
Best offensive player: Drew Brees, QB

Brees is over 40 years old and he is still one of the best quarterbacks in the NFL. The Saints also have one of the best rosters in the league with elite players at many positions and they should contend for the NFC South title. Brees hasn't shown many signs of deterioration and he now has a competent No. 2 receiver in Emmanuel Sanders. This might be his last shot at another Super Bowl so I feel like he'll lay it all out on the line in 2020.

Best defensive player: Demario Davis, WLB

Davis was actually an all-pro last season after a stellar 2019 where he recorded 108 tackles, four sacks, 12 passes defended and a pick to go with it. He is the commander in the middle of the defence and makes sure everyone is in the right place. You could have a number of players here, Cam Jordan, Marshon Lattimore, Marcus Williams, there are just so many good players on this Saints defence.
Tampa Bay Buccaneers
Best offensive player: Chris Godwin, WR

Might get burnt at the stake for not saying Brady here but he was clearly showing signs of bad play in 2019. Meanwhile, Godwin is on the rise and he was unstoppable at times. He has incredible speed and burst with a full route tree to boot. Evans is getting older but he's the perfect partner to take some heat off Godwin and allow him to eat.

Best defensive player: Lavonte David, ILB

David is always missed off lists of the best players, but not this one. I will always be an advocate for how quietly elite David has been in his tenure with the Bucs. He excels in just about every area of the game and does what is best for his team. In 2019 he had 120 tackles, seven passes defended, a sack and a pick, a nice filled out stat sheet. He is undoubtedly one of the best players in the NFC South and the NFL.

Keep up with all the NFL offseason news with Gridiron Pulse!

Depth charts sourced from ourlads.com!