We're looking at every team's best players on offense and defence, this time around we take a look at the NFC East division!
The rest of the series can be found: NFC North (24/06), AFC North (25/06), AFC East (28/06), NFC East (29/06), NFC West (02/07), AFC West (03/07), AFC South (06/07), NFC South (07/07)
Dallas Cowboys
Best offensive player: Zack Martin, RG
Recognised as one of the best linemen of the last decade, Martin continues to blow defenders off the line of scrimmage. The offensive line as a whole isn't what it used to be in Dallas but Martin still manages to crack open huge holes for Zeke and give Dak enough time to throw. He should be heading to the hall of fame when he hangs his cleats up.
Best defensive player: Demarcus Lawrence, LDE
It was a disappointing year for the team and not just Lawrence with his five sacks. While he was fully healthy, he just never managed to consistently get pressure, whether it's because he just signed a huge new deal is anyone's guess. Hopefully, he can return to form in 2020 as Dallas lost a lot of snaps on that defence in that offseason.
Philadelphia Eagles
Best offensive player: Lane Johnson, RT

There is a lot of talent on the Eagles and you could go a number of directions. It would be Brandon Brooks if he didn't tear his Achilles, so the top spot goes to his offensive line counterpart, Lane Johnson. Now making $18 million per year and a central piece of that offense. Wentz always gets enough time to make his reads and Sanders knows there will always be room if he's running to the right side.

Best defensive player: Fletcher Cox, DT

A one-man wrecking crew, Cox would undoubtedly be the best defensive tackle in the league if it wasn't for Aaron Donald. Just as stout in the run game as he is rushing the passer, he is a nightmare for offensive coordinators having to account for him. For such a large human being, he has amazing athleticism and a relentless motor. Cox is one of the best players in the NFC East and the best defensive tackle.
Washington Redskins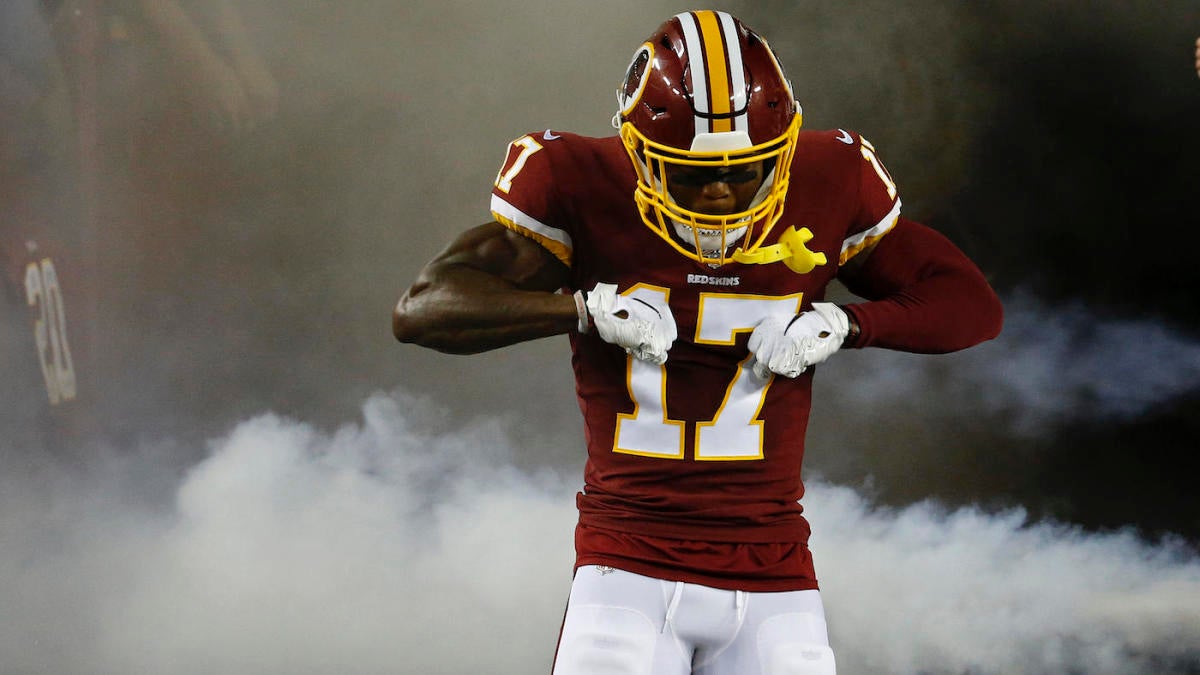 Best offensive player: Terry McLaurin, WR

A rookie sensation, McLaurin was the lone bright spot on a pathetic Redskins squad. Haskins flashed some talent but if McLaurin hadn't stepped up and helped him out I'm almost certain the Redskins would have drafted Tua this April. He had almost 1,000 yards and seven TDs which is amazing when you consider defences only had him to focus on.

Best defensive player: Matt Ioannidis, DT

There are a few names you'll recognise on the Redskins defence but an unsung hero is Matt Ioannidis. He plays along the defensive line and primarily acts as a run-stuffer who can take on two blockers at a time. However, Ioannidis is still good for seven or eight sacks in a season, allowing him to be a stout run defender and a consistent inside pressure.
New York Giants
Best offensive player: Sterling Shepard, WR

I might be burned at the stake for not choosing Barkley in this spot but he didn't play great last season and I don't see it being much better this year. The offensive line won't be much better for starters and I think they will want Daniel Jones to throw it much more this year so that's why Shepard is here. He has flashed a lot of talent and if he stays healthy he could eclipse 1,000 yards easy. I think this is the year that he finally puts it all together and becomes a star.

Best defensive player: Dalvin Tomlinson, DT

While not much of a pass rusher, he takes on blockers and pushes them back with ease, helping to collapse the pocket. He's also a monster against the run and allows the rest of the defensive line to get to work. Tomlinson should make more strides in 2020 and become one of the best players in the NFC East division.

Keep up with all the NFL offseason news with Gridiron Pulse!

Depth charts sourced from ourlads.com!