We're looking at every team's best players on offense and defence, this time around we take a look at the AFC East division!
The rest of the series can be found: NFC North (24/06), AFC North (25/06), AFC East (28/06), NFC East (29/06), NFC West (02/07), AFC West (03/07), AFC South (06/07), NFC South (07/07)
Buffalo Bills
Best offensive player: Stefon Diggs, WR
Diggs is a top tier receiver for Josh Allen to continue his progression and they should work very well together. With Thielen injured for a lot of 2019, Diggs finished the year with 1,130 yards on 63 catches with six touchdowns. He's fast and one of the cleanest route runners in the league, let's just pray that Josh Allen can improve his deep-ball accuracy.
Best defensive player: Micah Hyde, FS
Very underrated, but so is the rest of the Buffalo defence. Not a lot of big names but Hyde stands out as one of the best players in the AFC East and a top safety in the NFL. Since joining the Bills in 2017, he's had eight picks and is one of the faster safeties, able to help out on either side of the field in the blink of an eye. He has an eye for the ball and, though technically a free safety, he plays well in the box.
Miami Dolphins
Best offensive player: DeVante Parker, WR

Roasting the DPOY in the final game of the season was fitting for Parker who had a breakout year. Finishing 2019 with 1,202 yards and nine touchdowns means that last season, Parker had the same amount of touchdowns as he'd had in his entire career up to that point. He truly had a breakout season because he was healthy and Ryan FitzPatrick played well despite the team's lack of talent. We'll see what Parker can do with Tua at the helm.

Best defensive player: Byron Jones, CB

Kyle Van Noy probably looked better in New England but we'll see what he can do away from the team. Byron Jones might not always be the complete lockdown corner that the Dolphins have paid him to be but he certainly has that potential. He's one of the rangiest corners I've ever seen and he can contest the football as good as anyone. With the other talent in that secondary, Jones could make that leap and become a true shutdown corner.
New England Patriots
Best offensive player: Joe Thuney, LG

Franchise tagged and staying to protect Jarrett Stidham, Thuney has been a model of consistency, not missing a game since he was drafted. He's gotten better each year and is deserving a new, massive contract extension. Stidham will need all the help he can get in this old offense that doesn't have a lot going for it.

Best defensive player: Stephon Gilmore, CB

The reigning defensive player of the year headlines a defence with a lot of talent. They were on historic pace through 10 games and there's no reason to think that Gilmore won't be locking No. 1 receivers down again in 2020. Yes, he may have got beat bad by John Brown and DeVante Parker but every corner has a bad day every now and again. He tied for the league lead in picks for the 2019 season and he is a tone setter for the Patriots.
New York Jets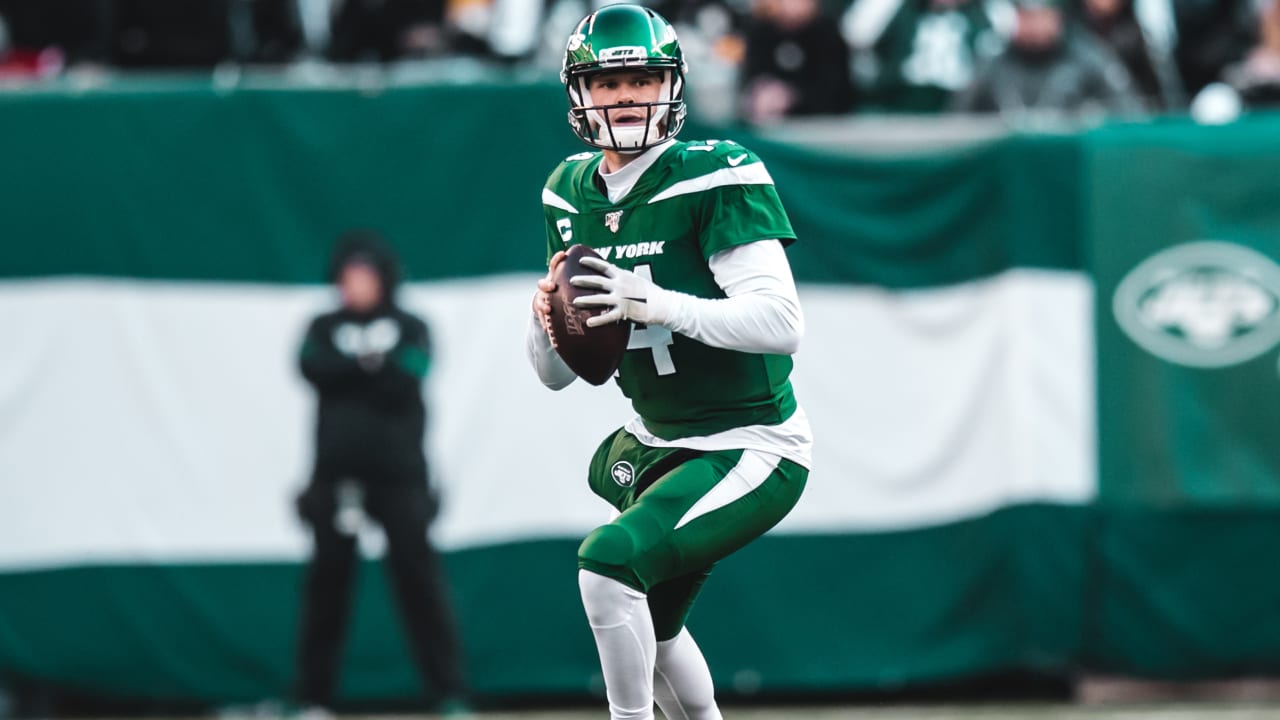 Best offensive player: Sam Darnold, QB

There isn't much to choose from in this pathetic offense. Darnold has flashed talent but Gase won't get the best out of him, unfortunately. Bell could bounce back but it's unlikely given that the Jets drafted a back, the line is still terrible and Gase still doesn't want him. If Darnold can get anything out of this receiving corps he should win the MVP award because it is just atrocious.

Best defensive player: Jamal Adams, SS

The Jets need to stop being tight and open up the chequebook for Jamal Adams. He's the No. 1 safety in the league and undoubtedly one of the best players in the AFC East. He does everything they ask him to, he can rush the passer, cover the length of the field and deliver a bone-crunching hit on running backs. He deserves over $15 million a year but maybe the Jets don't want to pay that, all I know is, he'll make another team very happy.

Keep up with all the NFL offseason news with Gridiron Pulse!

Depth charts sourced from ourlads.com!