6 Unexpected High Scorers That Could Win Your League
Some players that have big unexpected fantasy seasons come out of nowhere and some players used to be big contributors and then fell off because of injury or misuse. These 6 players should all contribute massively to your fantasy titles this upcoming season!
Tyler Lockett, WR, Seattle Seahawks
With Doug Baldwin's retirement, the former Kansas State speedster could very well outperform the contract he signed last year for an average of $10 million per season. This also means he can spend more time in the slot where he has the third most yards in league behind only Tyreek Hill and A.J. Green. His connection with Russell Wilson is well documented and as the Seahawks longest tenured receiver he will look to him often. If you look at his 120 yards versus Dallas in the playoffs, you see a bright season ahead.
Cam Newton, QB, Carolina Panthers
There are reports about how Carolina's star QB has had multiple surgeries on his throwing shoulder and how it is now totally cleared up. Word out of camp is that Newton has completely revamped his throwing motion and is a lot more accurate. Last season, he finished with his highest completion percentage ever and was a top-5 fantasy QB through 14 weeks. In year two under Norv Turner, D.J. Moore and the other young weapons should turn in some stellar fantasy performances with Cam at the helm.
David Johnson, RB, Arizona Cardinals
He might be the forgotten about gem in some fantasy drafts this year after he was an afterthought in a pale, vanilla offense stuck in the Arizona desert. He still has the goal of having a 1000-1000 season in which he rushes for 1,000 yards and has 1,000 receiving yards and this might be his year to do that. He's now 27 and should be at his athletic prime, with very little work last year and now a high-volume passing attack come with Kingsbury and Murray there should be more than enough targets coming his way with a below average receiving corps. As always, DJ will be a touchdown risk wherever Arizona line up on the turf, rushing or receiving.
Ronald Jones, RB, Tampa Bay Buccaneers
A lot of people are hyping up the second-year runner out of USC as the Buc's didn't pick up a back in free agency or the draft which must mean they see some promise in Jones. I loved him last year coming out of the draft, but he didn't show what he flashed in college. Arians has always seemed to get the absolute best out of running backs and the offensive line is stable. If Tampa can feed Ronald Jones the ball 20+ times a game and not look at the other backs in the empty stable then they will be rewarded by a stellar season.
Kerryon Johnson, RB, Detroit Lions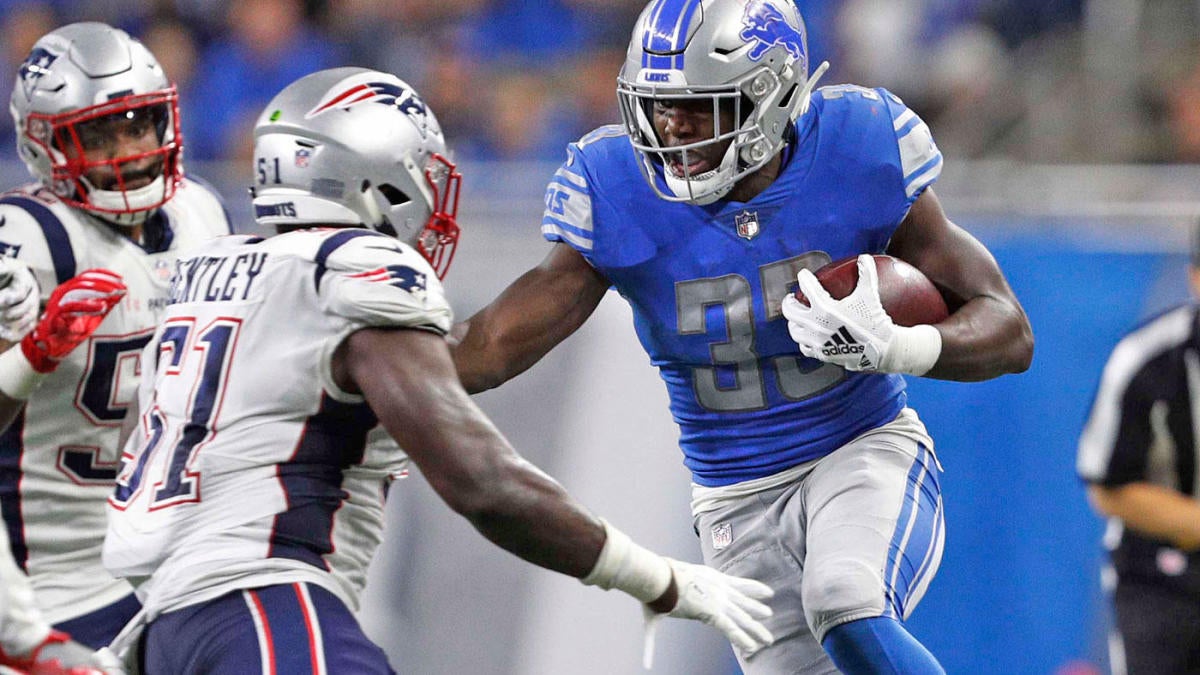 At times last season, Kerryon Johnson looked unstoppable and it was extremely frustrating when the coaching staff subbed in LeGarette Blount who would then just be stuffed at the line. They need to give Johnson the bulk of the carries and he will ground opposing defences down. He caught 34 passes last season and with Golden Tate no longer around, there are a few more targets that could go his way. Hockenson might be able to open a few more lanes, even though Johnson is more than capable of smashing his own lanes open and the offensive line is looking like a strength. He has been adamant in saying he doesn't want to be a back that gets the ball 20+ times a game, for longevity reasons, but the staff have said they want a run-first mentality, we'll see how that plays out.
Marquez Valdes-Scantling, WR, Green Bay Packers
In his rookie season he had over 500 yards as the 3rd/4th option and now with a healthy Aaron Rodgers and a refreshed offense he is looking at starting opposite Davante Adams, according to reports from camp. He impressed last year and that means Geronimo Allison will be in the slot and Scantling on the outside. He has worked out with Rodgers a lot in the offseason and gained more of his trust, so he could be primed for a big role in Matt LaFleur's first year as head coach of the Packers. He can get behind defences with his speed and he is an excellent route runner who is able to find open space in the middle of defenders which is just what No. 12 needs when he improvises.