2021 NFL Draft: Terrace Marshall Could Be The Next Great Receiver!
Profiling 'the other guy', Terrace Marshall, in LSUs historic offence and how he can take his game to the next level in the NFL wherever he goes in the 2021 NFL draft!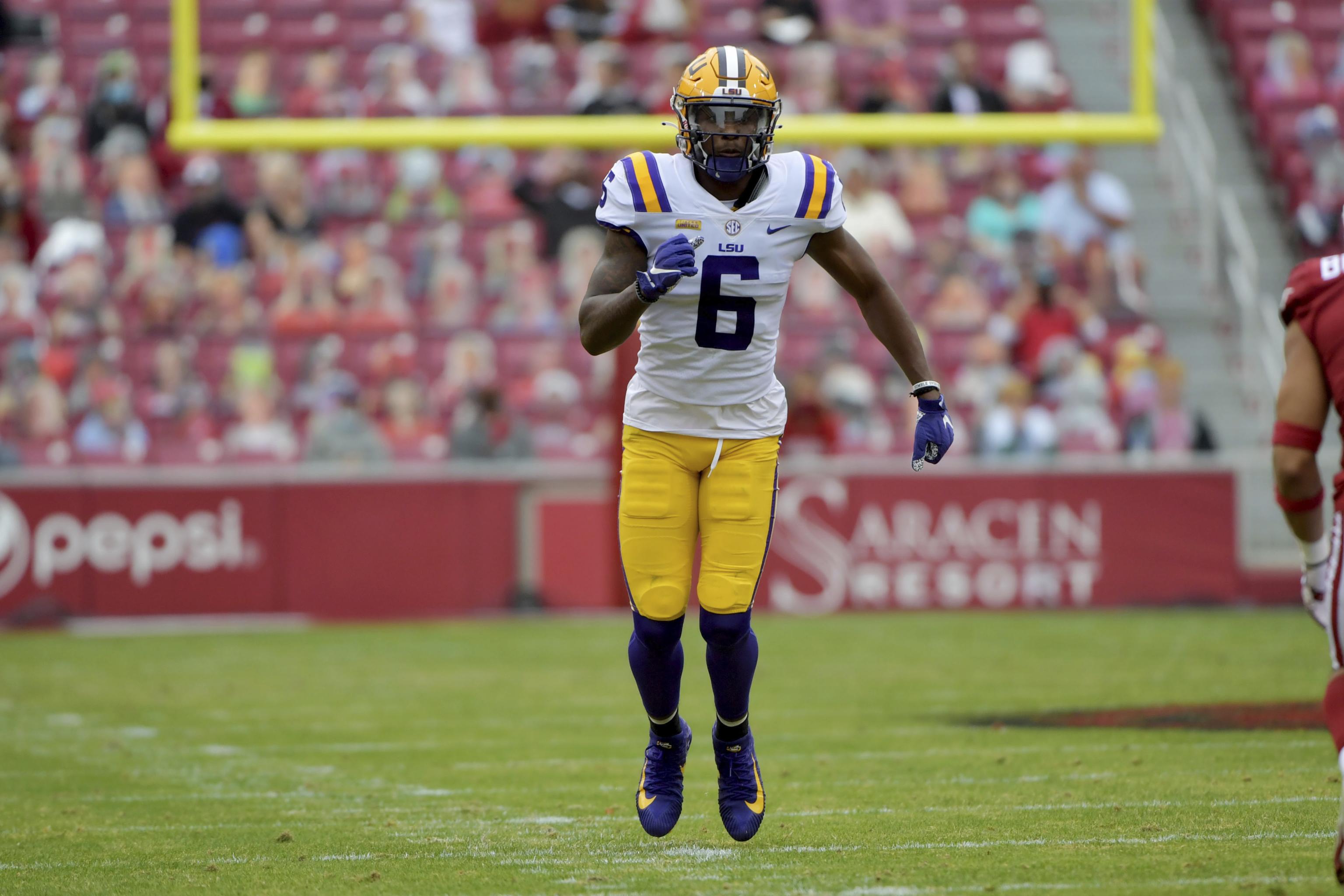 Let's get one thing straight, this is a great receiving class but taking one of the top three (Devonta Smith, Jaylen Waddle, JaMarr Chase) is not a bad thing at all. I am simply highlighting the insane depth of this years class and some excellent receiving talent that can had later in the draft. With all of LSUs starters from their 2019 Championship team either heading to the NFL or sitting out the year it gave others a chance to step up. Wide receiver Terrace Marshall Jr did just that, averaging more than 100 yards per game and catching double digit touchdowns for the second straight year.

You probably have been inundated with information about JaMarr Chase but Marshall recently clocked the same 40 time at 4.38 at LSUs pro day (not to mention Marshall being a few inches taller and heavier than Chase.) With Justin Jefferson lighting up the league in his rookie year and JaMarr Chase poised to do the same as a likely top-10 draft pick, how far can Marshall fall? Many analysts have him at the 6th-8th best WR available and around the 25th-35th best player overall so we could see him fall deep into the second round if teams think they can secure receiver value later on.

So what are you getting if your team drafts Terrace Marshall Jr in the 2021 NFL draft? You'll be seeing a versatile player who can run any route asked of him with precision from any formation the offence needs him to be in. As previously mentioned he beats out Chase in terms of his size but, also, his physicality. You need a deep threat? Sorted. You need a burner to lose someone in the slot? Deal done. It will be interesting to see how a team wants to use him and I expect Marshall to contribute immediately to an offence.
---
For more 2021 NFL draft content, stick with Gridiron Hub, and join us LIVE ON APRIL 29TH for our coverage on Twitch!